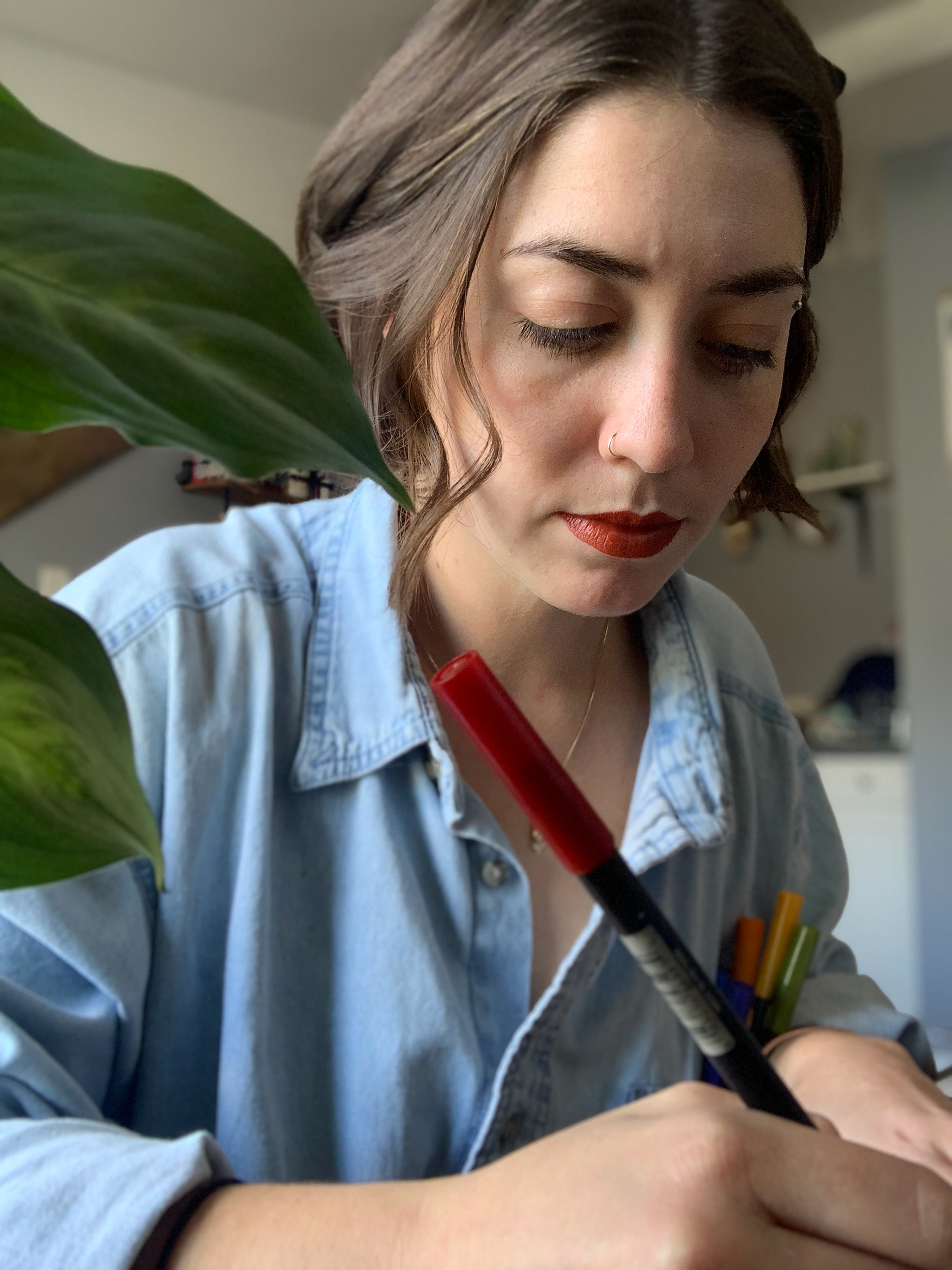 My name is Rebekah Cheresnick, aka Beks. 
I'm an artist & illustrator  specializing in children's books, quirky characters, and sneaky little details. I favor paint & paper, traditional mediums including watercolor, gouache, pens, pencils and a full use of the color wheel.
After a lifetime (or what feels like it) of firmly keeping my artistic endeavors as only a hobby, I took a leap in 2020 with my first real illustration contract: a children's book. As much of a challenge as it was an opportunity, a year later 
My Dad and the Dragon
 was published (March 2022
; When A Dragon Comes, LLC). Now, after two years of learning through mistakes, building skill and confidence, as well as developing knowledge through Continuing Education courses, my heart and art have since been firmly reset with a drive for visual storytelling and illustrating for children and adults alike.
I am most interested in our shared human experience: the funny, mundane, frustrating, and flawed, and most importantly, the
story
. Awed by the world around me, I like to draw busy forests, flowers, dreams, quiet hillsides, strangers existing as they do, and little critters experiencing their own big-worlds. Characters and visual storytelling are nearly always foundational to my illustrations. 
My list of dream jobs includes illustrating books of poetry, books geared towards mental health for ages 5+, and books about the healing power of relationships with nature. I would love to hear about your books & project ideas and am open to collaboration, as well as personalized art for a variety of uses— please reach out via my contact form
.
My Dad and the Dragon
by Montserrat Coughlin Kim - When A Dragon Comes, LLC., 202
2
Cam's Grief
by Montserrat Coughlin Kim - When A Dragon Comes, LLC., TBD.
BA in Religious Studies +
Fine Arts (combined studio art & art history)— University of Vermont,2017. 
Advanced Children's Book Illustration - School of Visual Arts of New York, 2021.